Hi! We are Alicia and John, a married digital nomad couple. We're just two normal Americans who got tired of the office life and wanted something more. In November 2013, we were sitting in Spain for our anniversary trip and wondered: why don't we just travel all the time? After a lot of preparation, in October 2014 we set off for a year-long trip around the world. Following that trip we sold our home and have continued traveling.
ALICIA & JOHN, our travel and lifestyle blog, grew out of our joint love of travel and professional experience. It is a blog about our travels and everything surrounding them, including how we transitioned from office life to entrepreneurs. Our goal is that it's inspiring and fun to read.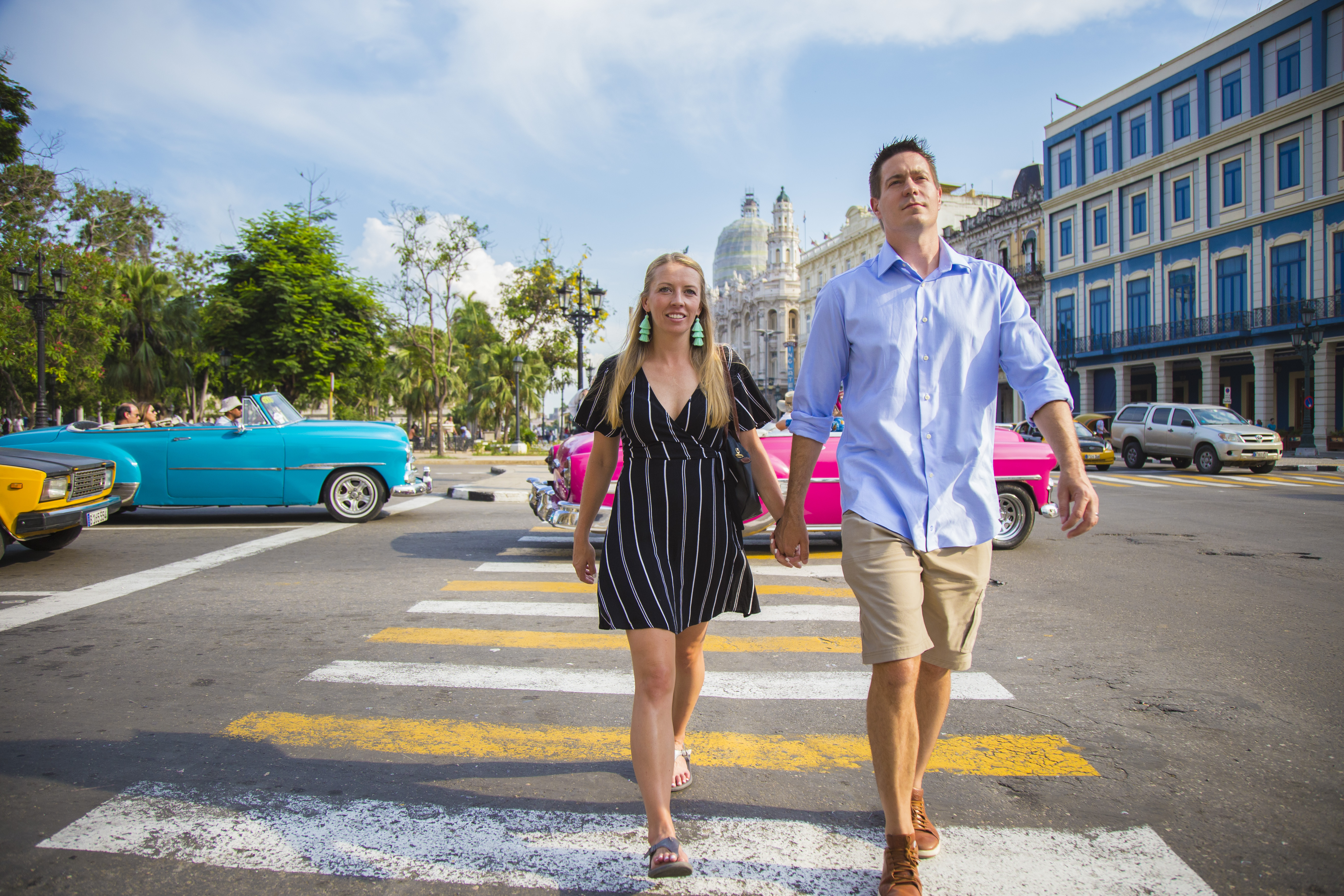 More About Us
We met the summer of 2006 in Minnesota and got married November 2009 in Aruba.
We discovered early on that we're good travel companions and enjoy trying new things together. Trips to Las Vegas soon became trips to the Caribbean, which lead into crossing both oceans, and in October 2014 a year-long trip around the world! Following our RTW trip we sold our home and have continued traveling.
Places we've visited: Coasta Rica, Mexico, Jamaica, Aruba, Curacao, Cuba, Peru, Chile, Argentina, Ecuador (Galapagos Islands), New Zealand, Australia, Bora Bora (French Polynesia), Thailand, Cambodia, Myanmar (Burma), Hong Kong, Japan, Turkey, Spain, Portugal, France, Greece, Italy, Croatia, Germany, Austria, Netherlands, Hungary, Slovakia, Czech Republic, Estonia, Latvia, Lithuania, Poland, Russia, Switzerland, Scotland, England, Gibraltar, and multiple destinations within the US.
A few of our favorite activities: hiking, scuba diving, running, history, cooking classes/cooking, boating, exploring new cities (and getting lost), bonfires, reading, learning, good food and wine/beer, snorkeling, continuing to discover new things.
John
I was born and raised in Minnesota. The traveling bug came about by accident. I never had thought much about travel or decided it was something I enjoyed. When I was playing poker professionally, Alicia and I would travel down to Las Vegas from time to time. She'd go shopping or to the spa and I'd pay for the trip by sitting at the poker tables for a few hours a day. Every time we came back, we'd stay at a new hotel and do new things while there. Later I'd run a marathon in Disney world that we turned into a trip together. Everything grew from there.
The office life isn't for me. I left a comfortable career in exchange for terrifying freedom. While being self-employed is filled with challenges, it's also very rewarding in the opportunities it provides. I've made it a life goal never to go back to office jobs. So far, so good!
Alicia
I spent my childhood in Southern California, moved to Minnesota as a teenager, and then much to everyone's surprise went to college on the east coast. I never really warmed up to the cold Minnesota winters so electing a college in New England seemed like an odd decision but I wanted to experience a little bit of the east coast. I still prefer warm to cold so when we took our RTW trip we followed summer. No snow for a year, I loved it!
The leap to being a digital nomad was "easy" in that I have over 10 years of digital marketing experience (search, social, display, affiliate, content strategy, etc). However, going from office life to life on the road is a big change and took some getting used to. Today, I can't imagine going back!