Sitting in Pai, Thailand, I have a sense shame as a traveler by being associated with backpackers. On the one hand, traveling breeds business opportunities and distributes money to places where there's very little of either. Backpackers have flocked to this town since Chiang Mai is more "touristy" nowadays, making Pai a busy little place. On the other hand, the locals will start providing the things that sell to the tourists even if these things aren't good for the people. This can lead to situations like Pai where there's weird perversions of culture. It's not the perversion of culture that has lead to the sex trade found more in Bangkok and Phuket, but Pai has been turned into a non-Thai town. Backpackers complain about locations getting too westernized, so I was eager to see firsthand what all the fuss was about.
We've experienced this phenomenon in other cities as well such as Cusco, Peru and Cairns, Australia.
Locals are outnumbered by tourists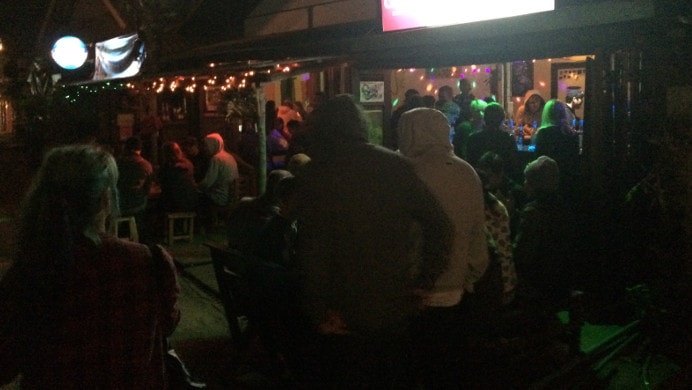 White people, white people everywhere.
For locations that are supposedly off the beaten path, why are these backpacker towns so damn full of tourists? Cusco was shocking in this way too, where the entire town could have been in middle America I probably wouldn't have known any different. So far, the most authentic places we've been on this round the world trip have been to the large cities. In Lima, Bangkok, Buenos Aires, and Santiago it's very easy to find local culture just by walking a few blocks away from any tourist attraction (you know you're there when no one speaks English). In Pai, even the street vendors understand English just fine, and many of the locals are fluent.
It's hard to take backpackers seriously as people that get deep into the culture when this is the easiest town to travel yet. If a local here doesn't understand English, just ask one of the infinite tourists where or what something is. Why did they come all this way if they just wanted to be with other westerners?
The food in this tiny Thai town isn't Thai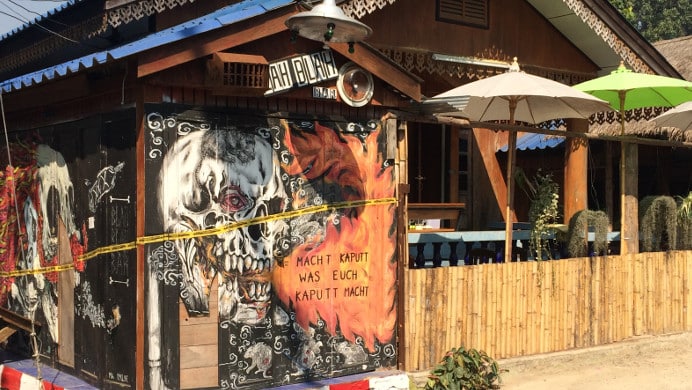 Breakfast in other countries tends to suck pretty bad. In Pai, American breakfast is everywhere and often served all day. The only place we could even find breakfast served in Bangkok was at McDonald's, and that was to break up the monotony of eating hard boiled eggs every morning. So I can understand that breakfast places would become popular in areas with a lot of western tourists. I'll give the backpackers a pass on supporting breakfast. For the rest of it, no free pass.
European style cafes are everywhere. There's a reggae bar, a metal bar, and a dance bar all within a block or two of each other. The popular restaurants are burger joints and Italian places. There are even smoothie stands and street vendors selling pizza. Oh, and there's a god damn steak place here. The entire country might have 100 cows total, and there's a steak place in a small town in north Thailand. The reviews for the steak restaurant are all terrible. It's not hard to know why: this isn't their culture, and they don't even have the beef to make good steak possible.
Basically there's very little Thai food being served here, and that's for an obvious reason: the backpackers don't eat it. These people travel halfway around the world just to eat food that's available and better made back home. You can't make up something this stupid.
The WiFi is amazing here
Everywhere we go in Pai, the WiFi has been excellent and free. And I mean excellent as in "excellent by US standards". By Thai standards we are in internet heaven. Again, this didn't just happen by accident. We've been to several countries where the WiFi has been atrocious. Good WiFi cropped up in Pai because people support places with good WiFi. I'm not going to look down my nose at someone for wanting constant internet access. I think it's the greatest invention since the printing press and it should be considered a basic right for everyone, after things like clean drinking water/safe roads/police/etc. But it's really hard to believe that backpackers are striving for authentic experiences when this is yet another indicator they don't engage with the culture itself.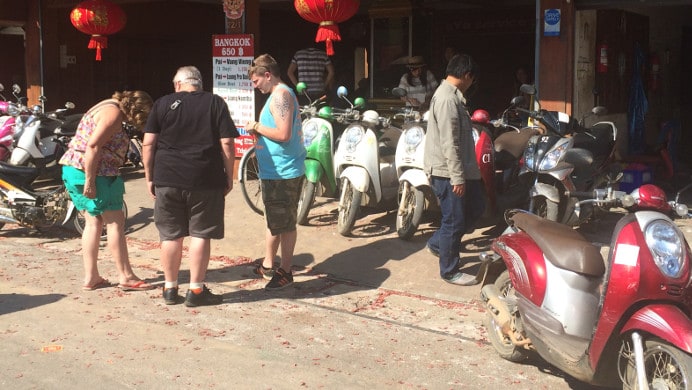 Backpackers just want their own culture for bargain prices, and are using 3rd world labor to accomplish that
That's probably the most cynical view of the situation and certainly not true for some backpackers, but it's really hard to argue with when you see these backpacker towns. Hostels are just dorms where backpackers can mingle with their own kind for next to nothing per night. Sure they are meeting other travelers, but these places are overwhelmingly frequented by other westerners who look and act the same. Same styles of bags, same tattoos/piercings, same hair styles, same clothes, go to the same places… for people who claim to be so counter-culture or anti-establishment, it looks like they have a prescribed uniform and rulebook that they follow to the letter.
Maybe I just gave backpackers too much credit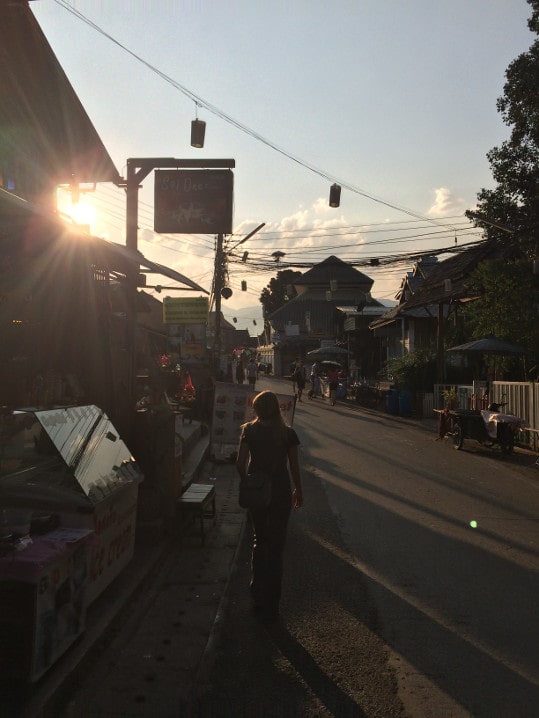 My view of a backpacker was someone that blazed trails into unknown cultures that the rest of us could follow. Someone that abandoned corporate culture back home to do something more meaningful than chase promotions. Maybe some backpackers are like this. It's possible.
What I overwhelmingly see is a group of people who are failures back home who just want to get drunk every night and not actually experience the culture they've traveled so far to be surrounded by. And when we get here and the locals think that all we want from them are burgers, beer, a room, and sex (all for incredibly cheap prices)… that makes me ashamed to be a traveler. I came to Pai to experience small town Thai culture, only to find that the backpackers stomped it out and set up burger joints.