Do you have an idea for a new indicator but don't know how to program? Or do you want custom TradingView back-testing code? Let me do the work!
I've made hundreds of custom indicators for TradingView. I can set up your system and save you hundreds of hours learning to program PineScript. All for $199!
UPDATE: I've discontinued this service. People asked for the dumbest, most unprofitable ideas. Worse, they were also time consuming to create. Use my trading system instead as it's better and cheaper.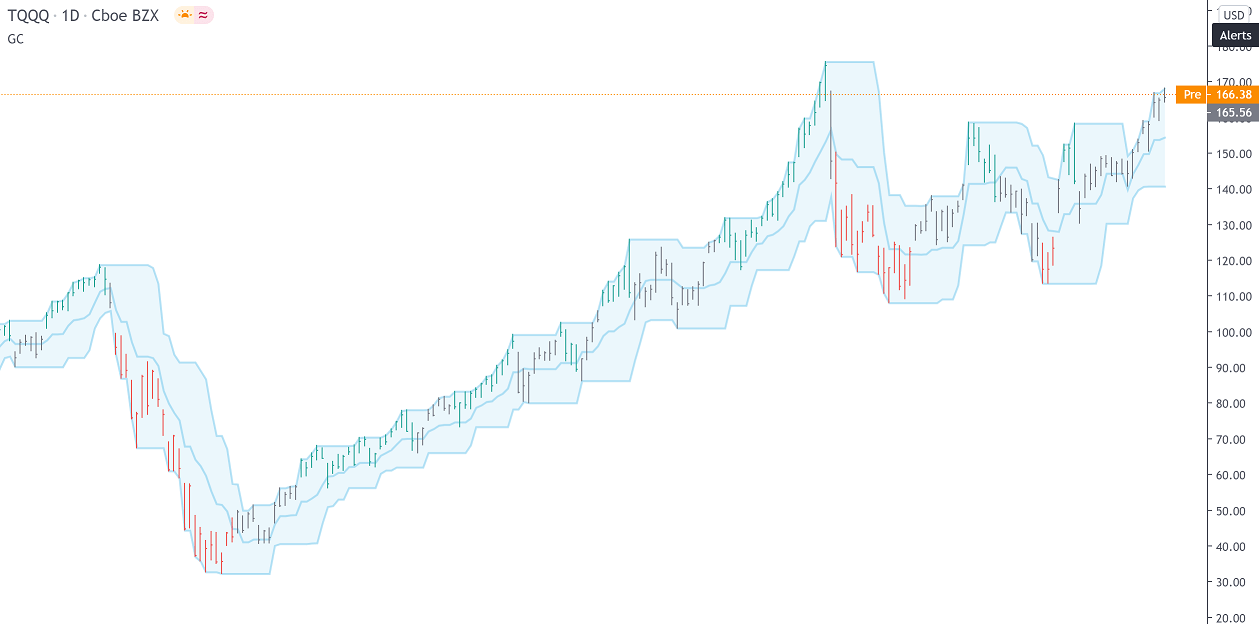 I've made profitable trading indicators and systems for crypto, forex, and stocks.
Plus, I'll include back-testing results so you can see how your strategy performs on any timeframe and any market!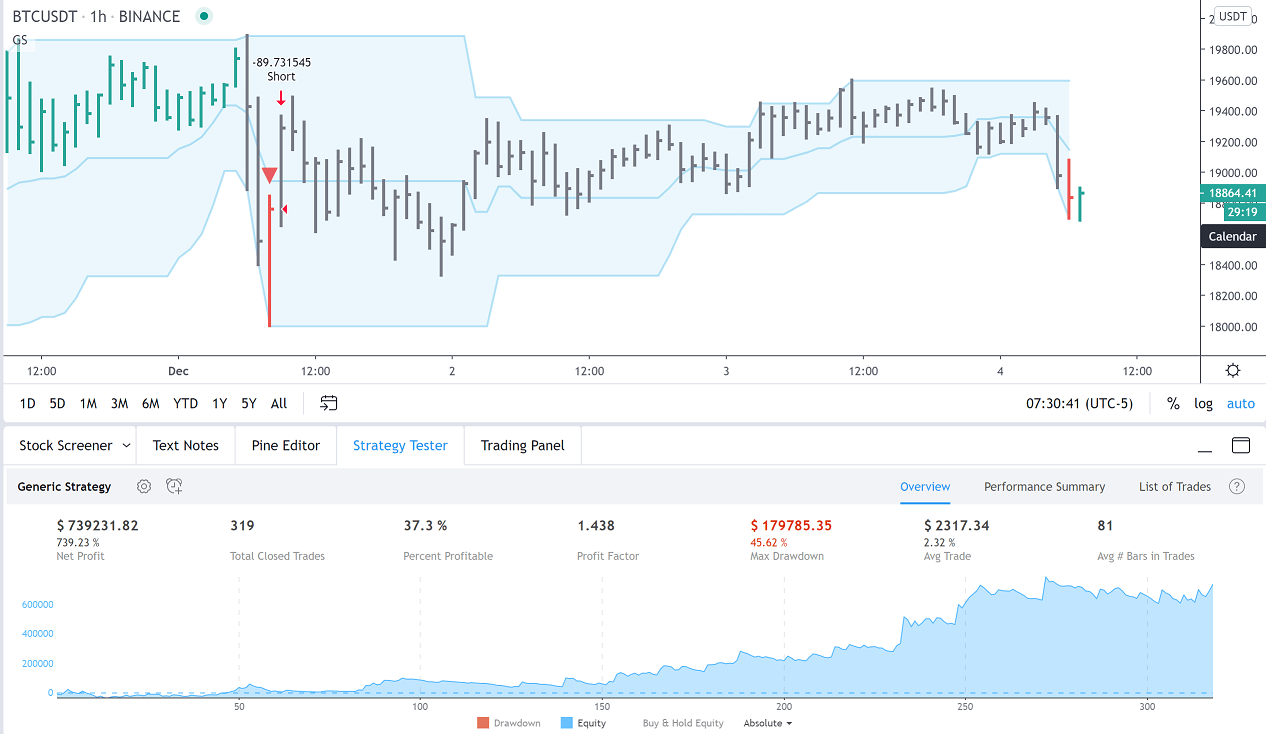 Back-test results give you the confidence you need to stick with your system. Or, maybe your idea doesn't work as well as you hoped: then back-testing can save you tons of real money by avoiding the losses! Back-testing is a huge edge in trading to avoid unprofitable strategies before you even start.
That's not all! My indicators come with alert systems that tell you when to enter and exit the market so you spend more time living your life and less time staring at price ticking back and forth. They tell you when to go long, short, or exit the market.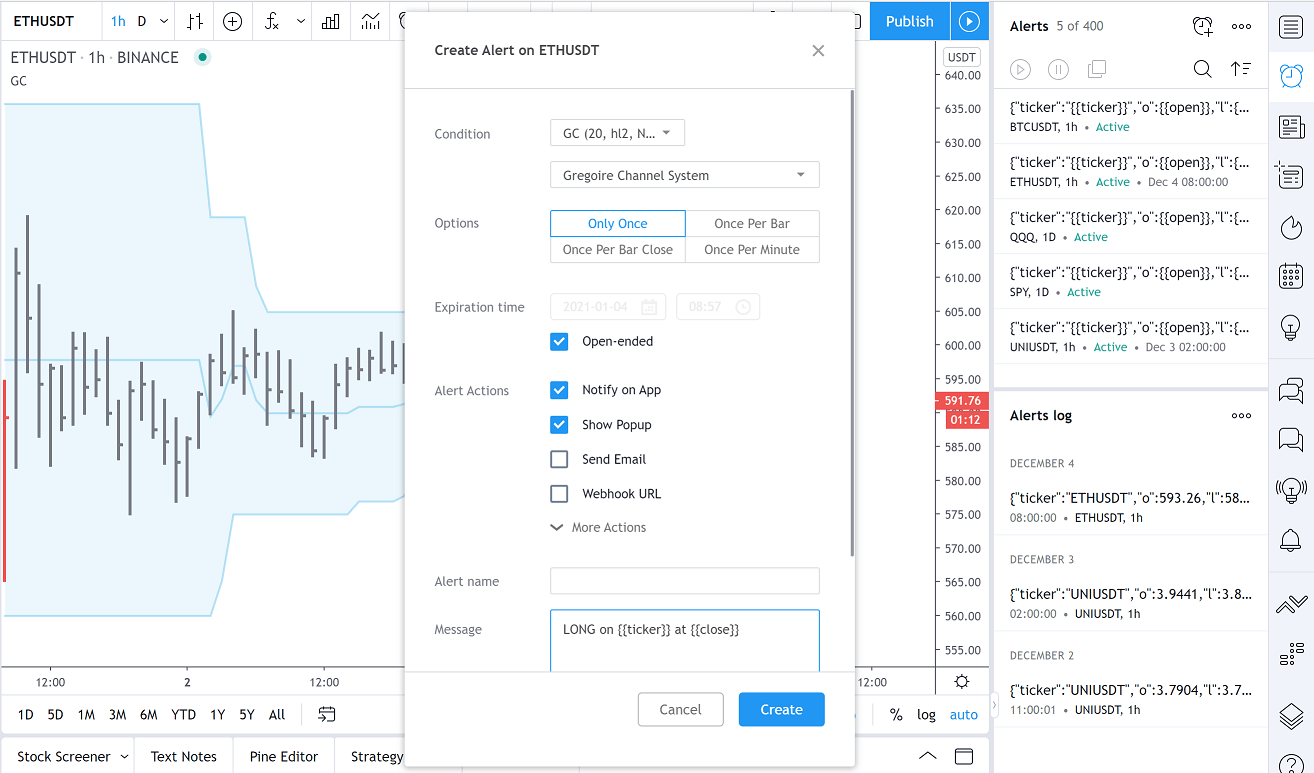 Trading doesn't have to be another job. My systems take me 10 minutes per week to trade. A custom indicator allows you trade at work or while shopping. An alert pops up on your phone telling you the next move.
How it works:
Email me your idea, along with the names or links to 2 indicators that look pretty to you
I'll tell you if the idea is possible BEFORE you pay!
I'll make the indicator and back-testing code within 2 weeks
At the end of this, I want you to end up with an indicator that you love and is profitable. Email me today!
Disclaimer: all code provided as-is, past returns do not equal future results, entertainment purposes only, this is not financial advice, no refunds due to the nature of the product.