After staying in several Airbnb locations across many countries, I can safely say that Airbnb has replaced hotels for us.
Everything the hotel does, Airbnb does better
That's a bold statement, but let's take a closer look. If you don't know what Airbnb is, it's a system that let's people rent out rooms/apartments/homes to guests seeking accommodations. It can be anything from a studio to a full home, with other guests or completely private. Go onto Airbnb and play around with some ideas for your next trip. You might like what you see! If you want to try your hand at hosting, you can do that too! (Using the links gets you $25 off your next stay, FYI)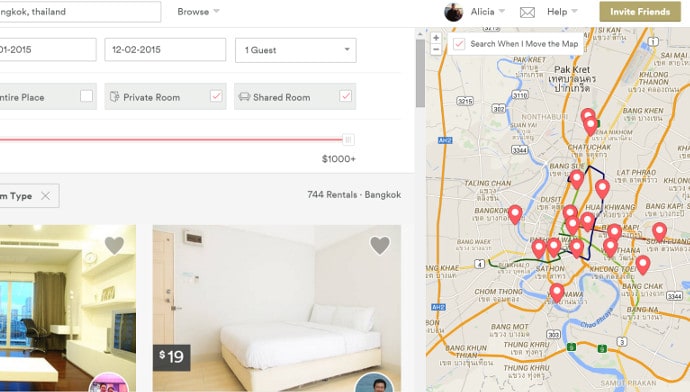 Location – Hotels are limited to certain areas and districts and are often clumped together in a few sections of town. People rent out their apartments and homes all over the city. If you want to find another place one block over, you can. If you want to find a place in the trendy section, you can. Fine tuning your location with Airbnb is extremely easy. Advantage: Airbnb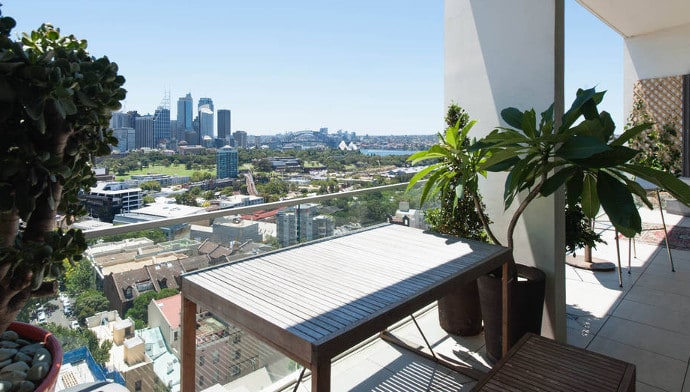 Rooms – Just like hotels, Airbnb rooms will differ greatly in the size and offerings. Airbnb will tend to have higher highs and lower lows. On average they will be equivalent. There is something to be said for a hotel where you know exactly what you are getting. However, no hotel is able to replicate some of the experiences we've gotten with Airbnb. Some places we show up and find out we have the entire home to ourselves. Advantage: Even. While some Airbnb hosts really suck, others make up for it by being spectacular.
Concierge services – Sometimes as travelers, we need a little help from the locals. Hotels have front desk people called concierges who can make appointments for you if you can't speak the local language or just need a hand. But your hosts for Airbnb will help you out too! They'll give you a local opinion of what to do and where to go, and sometimes will help you out with booking. However, they are not professionals at this and some hosts are more helpful than others. Advantage: Hotels, but it's close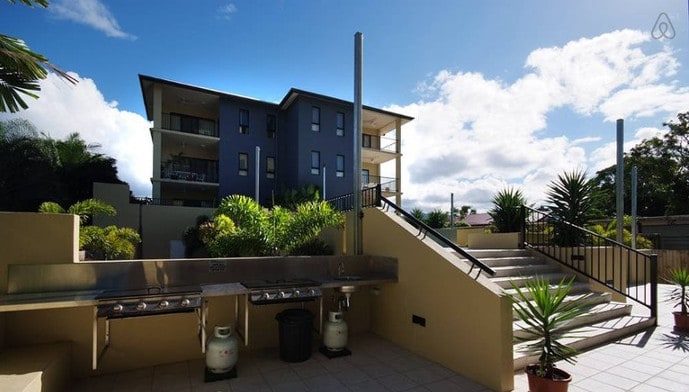 Cost – Airbnb blows away hotels in terms of cost. If you're looking to stay somewhere cheaply, hostels and Airbnb will be the low cost options. We don't like hostels because it's typically community rooms and community bathrooms. These are deal breakers for us. Who doesn't prefer their own room? Advantage: Airbnb. Cheap as a hostel, accommodations like a hotel
Website – Unless you're booking through Expedia/Orbitz/Kayak/Agoda/etc, hotel websites are some of the worst in the world. They are generally very hard to book through, have outdated information, and broken payment processors. Since the hotel website is often in another country, your credit card often gets locked for potential fraud. The Airbnb interface is slick and problem free. Advantage: Airbnb, and it's not even close
Responsiveness – Hotels will often contact you through the phone number provided, leave a message if they can't get in contact with you, and then stop trying. There are times where we've missed that phone call and showed up to a place only to find out there wasn't a room available. So in the middle of the night in an unknown city (Chiang Mai, Thailand), we had to walk door to door to try and find a hotel. Ugh. Airbnb hosts can reach you through email, text, phone, and the Airbnb website. When you contact them through email or the website, Airbnb sends notifications to their phone that you need something. Airbnb even measures the response times of the hosts, and you can make sure to pick one that is quick to answer your questions. Advantage: Airbnb
Breakfast – Not all Airbnb locations or hotels offer included breakfast. Similarly, the breakfast can be anything from continental to a fully cooked meal. Advantage: Even
Internet – Hotels generally have professional grade internet while individual homeowners do not. However, hotels also have to accommodate many more people. A few bandwidth hogs can bring the entire system down. In the end, I think it's a tie. We've had good and bad in both, and there doesn't seem to be a pattern. Advantage: Even
Checking in, Checking out – You just got off the plane. It's hot, you're tired, and you just need to fall onto a bed and pass out for a few hours. Nope! It's time to wait at the front desk for 30+ minutes while some guest has a temper tantrum that they have to deal with. When you're finally at the front desk, it somehow takes another 20 minutes. They need your credit card because you booked through Orbitz, they need your address and copies of your passport, then the WiFi password, then make the digital keycard, and finally you can go to your room. With Airbnb, the host will give you the key and you can go right to napping. Advantage: Airbnb
Picking a good one – Finding a place to stay that meets your needs is sometimes difficult. Who do you trust? While reviews abound for both Airbnb hosts and hotels alike, you can sometimes end up in a bad situation even when you did your research. We have the same rate of poor experiences with both Airbnb and hotels. Advantage: Even
What to expect – Here is where hotels win out over Airbnb hosts: hotels are going to be more predictable on average. Maybe the internet doesn't work or the breakfast isn't to your liking, but the hotel is a known quantity. They've been around forever and almost all of them operate in exactly the same way. Airbnb is quite new, and the hosts are often completely new at hosting guests. If dislike change and/or greatly prefer absolute solitude, hotels are probably going to be best for you. Advantage: Hotels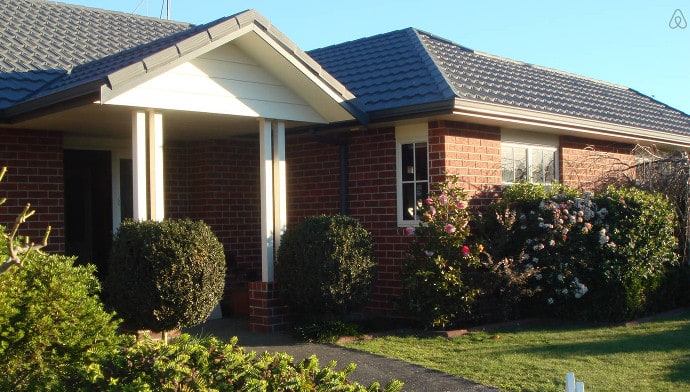 Meeting People – Finally, getting a chance to meet wonderful people in the world is something that hotels just can't offer. Sure the staff at a hotel can be friendly, but the Airbnb hosts take you into their home and make you feel welcome. It has added to our experiences in ways that hotels never could. Advantage: Airbnb by a mile
The next time you travel, try out Airbnb
Go sign up on Airbnb and have a great time meeting people while saving money on your travels. The link gives you $25 just for signing up. You won't regret it!