It's not a secret that Alicia and I are wine fanatics. Some of our favorites come from Mendoza, Argentina's wine region. We went on a few tours of the popular Lujan de Cuyo area and Uco valley over the span of three days. There we had some of the best wines we've ever tasted. The wineries are somehow all picturesque little cottage style operations made gorgeous with the backdrop of the Andes mountains.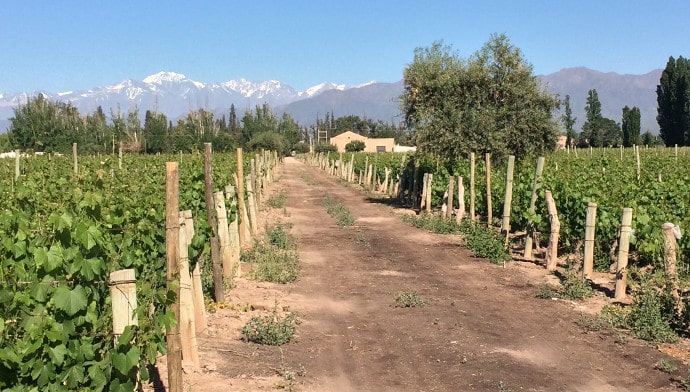 We booked our tours with Trout and Wine, but it might not make a difference where you book from. Most of the tour guides are hired guns and generally not put with any one agency. Depending on what wineries and languages they know, they will be picked up by different tour companies' needs. We were very happy with our guide, a native Argentinian who knew 5 languages.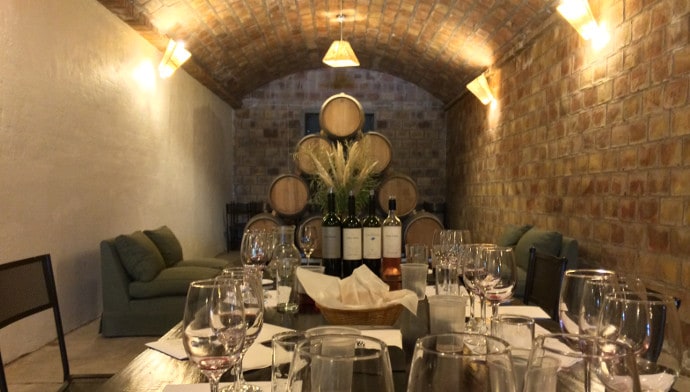 The wineries are disgustingly cute. Like they were built in a secret underground government cuteness lab to use against terrorists. How old would you guess this winery is? Brick cellar, old barn, weathered wooden posts for the vines… That's right, a little over 10 years old. The wine industry in Mendoza didn't really take off under after 2000. Sure, the vines around here can be a hundred years old or so, but that's due to bringing them from Europe and/or immigrants growing them long ago. But the variety of grapes around here that really thrives are Malbecs. I can't remember when we discovered them, but after that there was no going back to California Cabernets.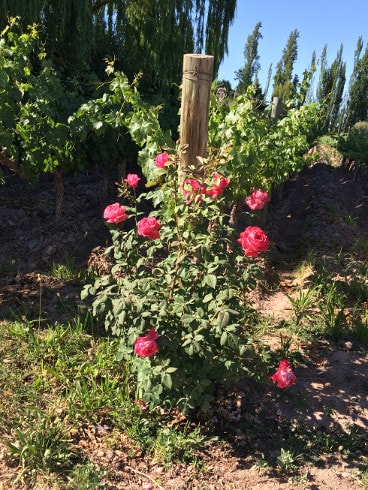 Rose bushes are often seen at the ends of the rows of vines. They offer a sort of early warning system for the wine maker. Since the grapes and roses are susceptible to the same diseases, why not pretty up the vineyard with some flowers while keeping tabs on the grapes? We are told that this is mostly an old technique and not incredibly relevant in today's world. The plants are sprayed regardless of infection because if the vines get sick, the disease spreads so quickly. We saw some bushes infected, and it decimated several acres before it was found and stopped.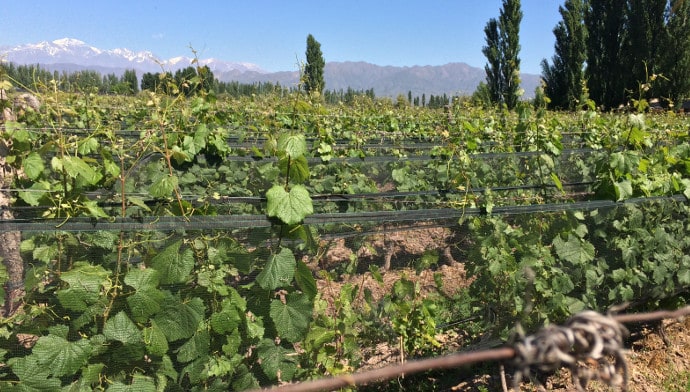 Oddly enough, the largest natural disaster that could occur is hailstorms. We find that funny as this is nearly a desert. But hail happens every few years and wipes out the vines. These nets are expensive, but I suppose necessary.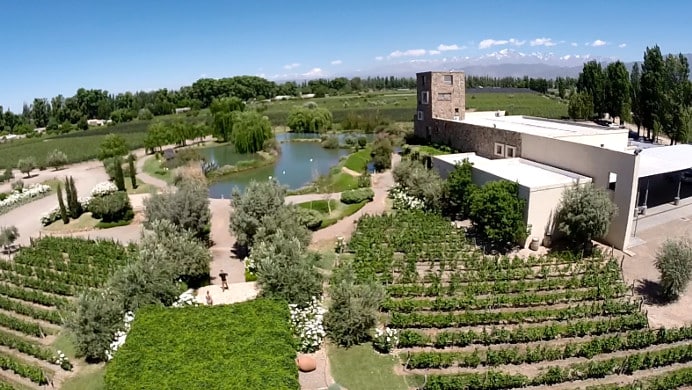 Oh look! Another improbably charming winery! The Renecer winery was a good stop for us to make as we drink their wines back home in Minnesota. One of their Malbecs named "punto final" is a reliably good and inexpensive (~$15) bottle that's nice to pick up when we can't decide on a wine. This mildly puzzled the wine folks there that they had such distribution in a state they don't know much about. I'm not sure why they were confused: they just got done bragging about how much they export!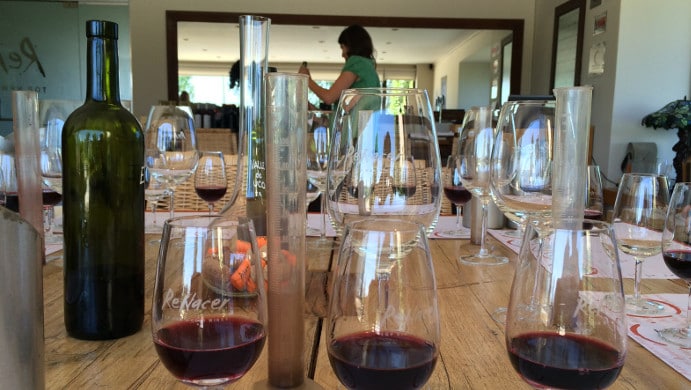 At Renecer they had a nice touch that we hadn't encountered before: make your own blend of wine. The Mendoza region is interesting for wine making because the soil and climate can vary drastically even a few miles off of the mountains. The Lujan de Cuyo region has very fertile and earthy soil, giving the wines more of a "fruit forward" taste. By comparison, Uco valley is more arid and rocky which gives a distinct mineral taste to the wines. The result: I have saved millions of my future earnings by knowing any future wines I would make would be awful. I took two wines that I liked, mixed them, and somehow ended up with something I that went into the spit bucket.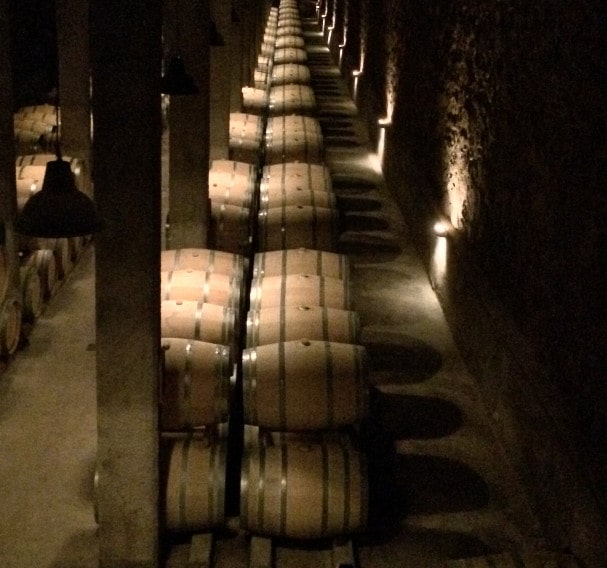 Yes, even their cellars are cultured to create that perfect ambiance. Because why not custom design lighting for barrels that are just going to sit there? Obviously. I remember visiting a Minnesota winery (stop laughing!) and it was just kind of a pole barn where the wine sat stacked in the corner.
Overall, visiting the wineries in the Lujan de Cuyo region was great. I'm not sure I'd do a repeat tour of that particular area before seeing all of the other areas in Mendoza, but we did have fun while there. When we got back to our place around 5 or 6 pm, we were sleepy and a little tippy. Perfect! That's siesta time in Mendoza anyway.